Are you a swimmer who's had repetitive injuries over the course of your career?
Swimmer Strength is here to help you strength train smarter to swim faster.
Did you know that movements with a barbell also is considered an Olympic sport?
Swimming requires athleticism and power, in which Weightlifting movements are. While swimming is ranked as the second highest overuse sport among youth competitions, weightlifting; on the other hand, has reported the lowest injury rates in Olympic sport settings.
A few reasons are because the body must have proper mobility, stability and strength to be able to handle the only 2 Olympic Weightlifting movements: the Clean & Jerk and Snatch.
Are you curious to explore what your body is able to do and directly relate the stability, strength and the motions to stroke mechanics in the pool, without making it look like swimming or risking to injure yourself?
In these 2-hours, you will:
Exploring efficient and safe ways to use a barbell.

Be sweating.

Have fun connecting land-based movements and power better to the pool.

Train the entire body while learning.

Get a mixed clinic using boxes and rings to add variation.

NOT be exposed to movements that will harm you. 

NOT get a traditional dryland circuit.

NOT get "swim-specific" movements.

NOT lift

any

external resistance.
Age Restriction: 15 years +
Capacity: 12 attendees
Swimmer and/or coaches

First come, first serve
Early-bird special: $20 discount
Register before May 29th to get your discount!
Location
The Cell Gym: 6343 E Main St UNIT 16, Mesa, AZ 8520
Your Performance Coach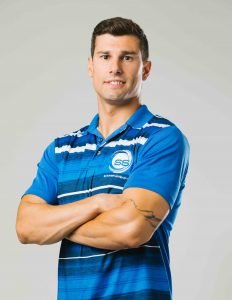 Deniz Hekmati
Founder and head performance coach of Swimmer Strength.
Served as a graduate assistant for the men's and women's swim teams at University of Utah from 2014 to 2017, responsible for strength training.
Helped coach Cesar Cielo in 2013.
Through Swimmer Strength, Deniz has worked with dozens of teams around the world including the U.S., Europe, South America and Asia. Under his oversight, hundreds of swimmers have successfully gone through the Swimmer Strength regimen with positive outcomes and faster swimming.
Silver medalist at Swedish National Championships.
Arizona State Rookie of the Year 2012.
Awarded Top 50 Healthcare Company in 2020-2021.