Your New Virtual Strength & Dryland Coach
THE #1 RESOURCE FOR IMPROVING
YOUR TECHNIQUE ON LAND
FOR SWIMMERS OF ALL AGES AND LEVELS
WHETHER YOU'RE LOOKING FOR TOP LEVEL STRENGTH AND DRYLAND TRAINING OR COMING BACK FROM AN INJURY, OUR TRAINING WILL MAKE YOU STRONGER AND MORE CONFIDENT THAN EVER!
Don't wait until your body breaks to start taking care of it properly.
We teach you everything from the basics to advanced combinations.
Recharge faster than your competition by putting in the extra work at home.
Your trusted online training platform that transforms your swimming performance and takes you to the next level
We increase your strength and power and reduce your risk of getting injured.
Awarded Top 50 Healthcare Company in 2020 by the International Forum on Advancement in Healthcare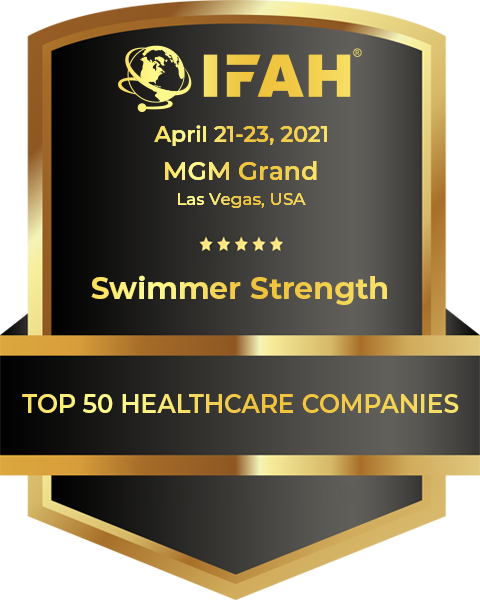 Both of my sons have worked with Deniz and have had a lot of success and I think it's very simple to describe why that success has transpired. It starts from the beginning. Deniz takes time to understand where your swimmer is in their career and what their goals and weaknesses are, then applies his principles of strength, mobility, and injury prevention to their training regimens. Deniz's own experience in division I collegiate swimming helps him understand and relate to the sport. He has the ability to work with anybody because he takes time to understand where the swimmers are and how to attain their goals.
Bobby Lewis
Swimmer Dad | Virtual Training
Our experience with Swimmer Strength has changed my son's life. We came to him because of a shoulder injury. That injury is completely gone, but now he's getting even stronger. Not just stronger physically, but stronger mentally and emotionally. Deniz has really helped him find his strength and find his voice. And now, he gets to coach him in the pool too - a complete life changer!
Polly Wirum
Swimmer Mom | Arizona Training
I have loved Swimmer Strength for my 15-year old daughter! Training with Swimmer Strength has made her stronger in all of her different strokes. Deniz is amazing in finding exercises to strengthen areas where she is weak to help her swim faster. I have also loved the mental strength that he has helped her get through tough practices in the pool together with racing strategies and the mental preparation before Championships. Deniz has helped my daughter become the best swimmer possible and I'm so grateful that we were able to find him and work with him a few years ago – and looking forward for several more to come!
Kimberly Lawson
Swimmer Mom | Virtual Training
We had coach Deniz come out for a 2-day clinic. We discussed the trends and the most important training principles to incorporate outside of the pool to have the best success inside the pool. We were very impressed with what Deniz presented to us. Not only did he speak with the swim & dive coaching staff, he also our trainer, team physician and our Head Olympic Strength Coach – all with very good information. We focused mostly on injury prevention, but also on how we make our swimmers and divers stronger outside the water and how we transfer that power in to the water later on. We finished up mapping out a seasonal plan and how we can optimize the training during certain times of the year. This information will definitely have an impact on what you do outside of the water.
Jonas Persson
Former Head Coach at University of Toledo, currently at University of Utah
Take your swimming to the highest level