FREE VIDEO: 50 SWIM-SPECIFIC MOVEMENTS
ARE MOVEMENTS THAT MIMIC SWIMMING ON LAND SUPERIOR THAN MOVEMENTS THAT STRENGTHEN AND COORDINATE THE ENTIRE BODY?
Movements that mimic swimming is a hot topic. How effective are they to get faster? Why do they matter? How far can we take it? When are they relevant? When can they be harmful? Find out our thoughts on swim-specific training in this video.

There is a divine disagreement among coaches and on social media whether or not "swim-specific" movements are necessary to make fast swimmers faster.

So, I am laying out 50 swim-specific movements for you. Some that closely mimic swimming and can be considered dangerous while others that are taking the unique principles that apply to swimming and go outside the box without risking swimmers to get injured.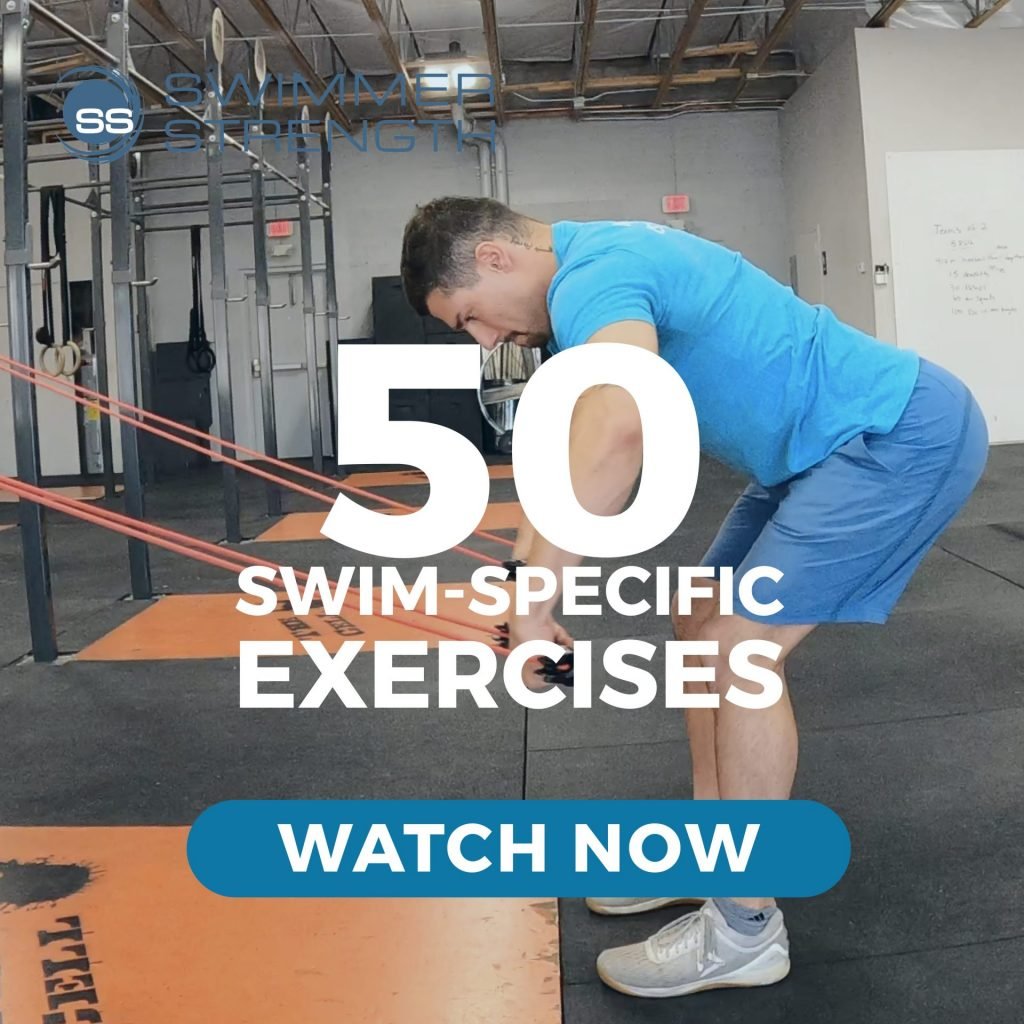 WHAT IF THE BODY KEEPS DOING THE SAME MOVEMENTS OVER AND OVER AGAIN, IN THE POOL AND ON LAND?

ARE YOU SURE THAT TRAINING WILL HAVE THE BEST TRANSFER TO SWIMMING SPEED OR IS IT RISKING SWIMMERS TO GET INJURED?
LETS FIND COMMON GROUND ON SWIM-SPECIFIC MOVEMENTS!